Mind Matters Psychotherapy & Creative Education
200 King Street
Bowmanville, ON L1C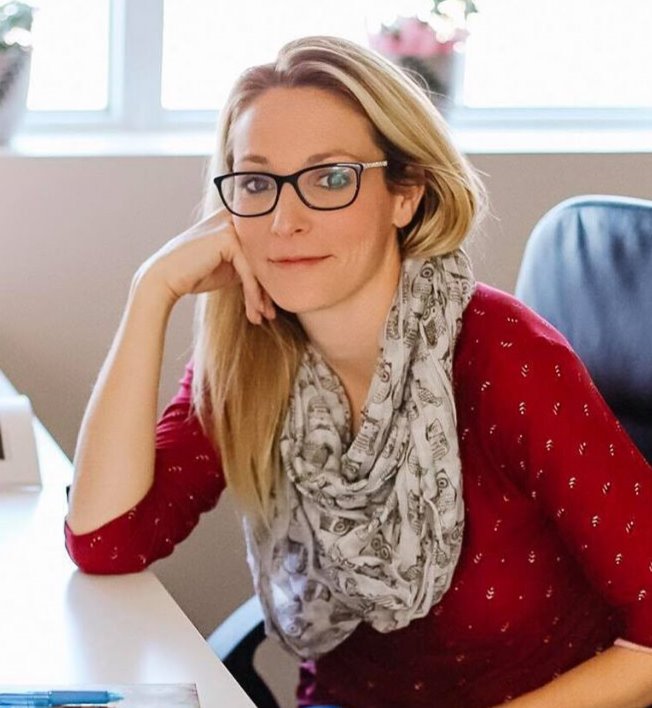 Christine Johansen - Found/Clinical Director
RP, MACP, OAMHP, PsyD Candidate
Christine has been working in the field of mental health for over 10 years and is passionate about treating children, youth, and families. She has experience working in a variety of different therapeutic settings such as group homes, youth detention centers, community programs, not-for profit agencies, and private practice. Christine is passionate about meeting her clients where they are at and designing a treatment plan that is best tailored to the clients unique strengths and challenges. Christine utilizes an expressive arts approach to therapy and incorporates elements of play therapy while working with children and youth. Additionally, having 3 small boys of her own, Christine loves any opportunity to work with parents who might be seeking parental supports or support with family dynamics.
She is passionate about working with clients to get to the root of their emotions and working through challenges by utilizing a trauma informed- client-centered approach. Christine works to incorporate mindfulness strategies, relaxation techniques, and develop coping skills with clients where appropriate.
Christine is passionate about supporting the LGBTQ+ community and has experience working with transgendered children/teens, and supporting parents through the transition. Christine is also passionate about working with teens who are struggling with self-harm and suicide ideations. She is also certified in Crisis Intervention Response and works with Durham Regional Police to support survivors of crime.
​
Christine has an (hons) BA in Criminology, an (hons) BA in Psychology, Diploma in Youth Corrections & Interventions, Masters Degree in Psychotherapy, and is currently working on her Doctorate in Clinical Psychology. While having a passion for learning, Christine also has a passion for teaching, and has been teaching Forensic Psychology and Developmental Psychology at Durham College for 7 years.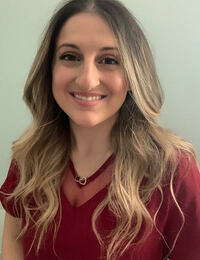 Connie Cancellara
MACP, RP (Qualifying)
Connie grew up in Ajax and developed a passion for helping individuals which has led her to become a dedicated mental health advocate!
Connie always knew that she was meant to pursue a career in the mental health industry. She majored in Forensic Psychology and minored in Criminology at UOIT (Honours) and completed a Masters Degree in Counselling Psychology at Yorkville University.
Aside from being an Instructor Therapist at One Care Inc. for a brief period, Connie volunteered at Ontario Shores Centre for Mental Health Sciences within two departments: OSSEP Vocational Services where I tutored patients over the age of 21 in various subjects, and the Forensic Assessment Unit. Connie is an active volunteer with a non-profit community organization called The Sidewalk Talk; this involves travelling as a group of listeners throughout the city aiming to offer free listening in order to enhance human connection. Additionally, Connie is a new volunteer with Kids Help Phone supporting children and youth who are struggling with the current pandemic.
​
Connie has experience in working with clients who have struggled with anxiety, depression, and life stress. Connie is passionate about supporting these clients in becoming self-aware, and feel motivated to make life changes to work towards optimal wellness. Connie is also passionate about offering Family Therapy and offers supports to families who are struggling with conflict, transition, loss, and substance abuse.
Connie is passionate about utilizing her knowledge in Client-Centered Therapy, Mindfulness, and Cognitive Behavioural Therapy to support her clients and their families. Striving for positivity, gratitude, and wellness are all important factors to Connie when it comes to living a healthy lifestyle. For fun, Connie enjoys watching Netflix with family and friends, cooking, working out, travelling, singing, and participating in mindfulness meditation on a daily basis.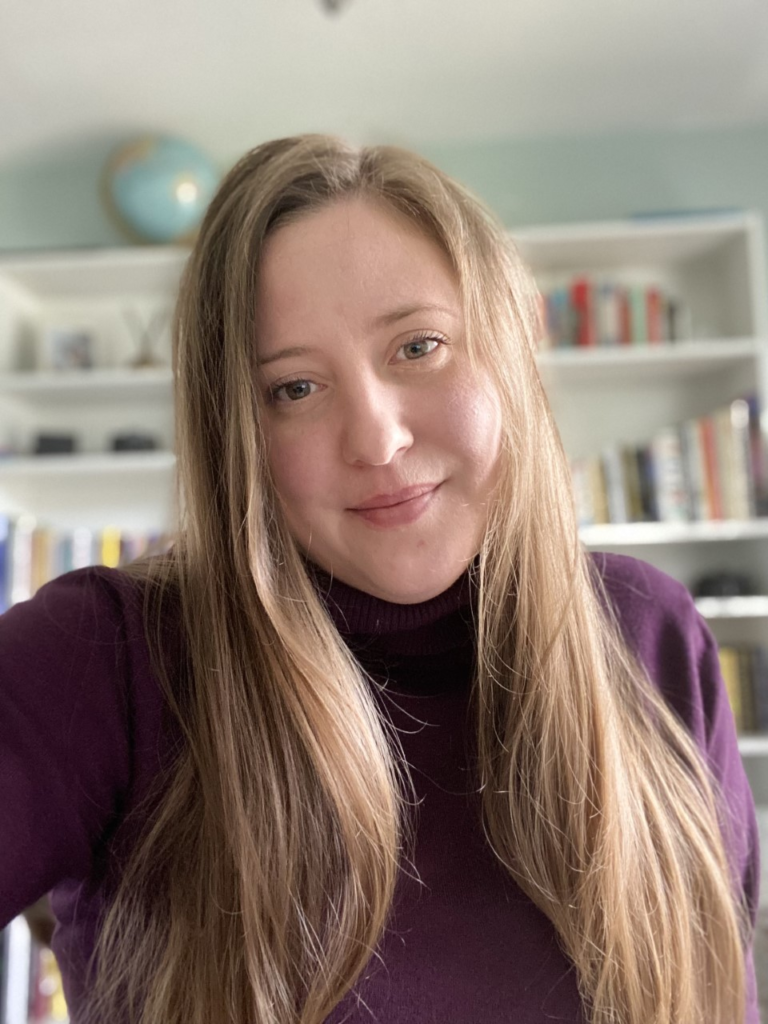 Katherine Stewart
BFA, DTATI, RP (Qualifying)
Katherine is a professional Art Therapist and a Registered Psychotherapist (Qualifying) who passionately believes in the restorative power of art-making and the creative process. Katherine is dedicated to helping others uplift their physical, mental and emotional well being through personal discovery, insight and exploring creative resources. Katherine earned her Bachelor of Fine Arts Degree (BFA) in Photography and Drawing and Painting from the Ontario College of Art and Design University (OCADU) in 2012. After discovering art therapy and the positive benefits it can have on mental health, Katherine decided to pivot her artistic background and education towards helping others on their journey. Katherine enrolled in the Toronto Art Therapy Institute and graduated in 2019. Katherine has had the honour to present at three conferences over the past few years. In 2016, she co-presented on the effectiveness of art therapy at the Ontario School Counsellors' Association and CREATE, both in Toronto, ON. In 2018, Katherine presented her thesis at the Canadian Art Therapy Association (CATA) conference in Montréal, QC. Katherine has completed the Applied Suicide Intervention Skills Training (ASIST), 2018, and the Non-Violent Crisis Intervention (NCI) Training, 2019. Katherine currently volunteers as a Crisis Responder for the Kids Help Phone.
As a professional Art Therapist, Katherine uses a variety of approaches including humanistic, trauma-informed, client-centered and sensorimotor psychotherapy techniques to guide clients through an expressive art-making process. Katherine implements specific creative objectives focusing on increasing self-awareness, activating positive change, stress and anxiety reduction, understanding anger, resolving interpersonal violence, addressing social isolation and community integration. Katherine works with both individuals and groups, providing an open, empathic, compassionate and caring connection and atmosphere, tailored to each client's needs. Fun fact! Katherine has lived in five different countries including Australia, Indonesia, Papua New Guinea, England and of course, Canada!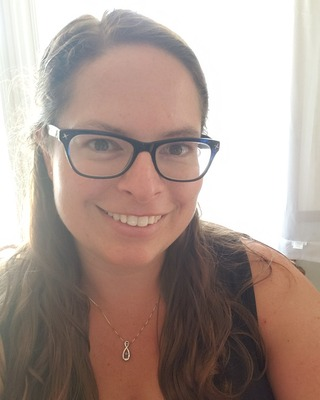 Alicia Hamstra
MACP, RP (Qualifying)
Alicia supports various individuals and couples in relationship issues, anxiety, depression, loneliness, to gain a better understanding of oneself, behaviour difficulties, trauma, emotional regulation and a variety of other difficulties one may experience. Alicia works with clients of all ages. 
Alicia works through a client centered lens, meaning you are the expert of your life and Alicia will not impose her thoughts, advice, or beliefs into your situation; but rather guide you to your own conclusion and understanding. Alicia works with a variety of modalities depending on what is best for you.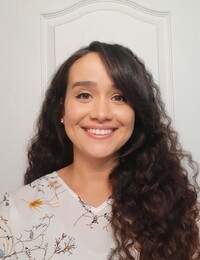 Jennifer Preston Garibaldi
MACP Candidate, Intern
Jennifer's mission is to support and empower clients on their journey towards growth and healing. She is committed to promoting a safe, open, and non-judgmental space to deconstruct what you are feeling, what you have experienced, and your current situation. Jennifer strives to build a trusting therapeutic relationship with her clients through empathy, authenticity, and collaboration. Jennifer recognize that there is no "one size fits all" approach to therapy, and as such, she aims to tailor sessions based on your unique individual experiences and needs.
Following a client-centred approach, I believe that as the client, you are the expert steering the boat called life; I am merely a passenger helping you to navigate through these stormy waters. I serve to be a gentle reminder that with every storm there is a calm.
Currently, I am offering individual therapy sessions in-person and online. I admire the strength and vulnerability that it takes to reach out for support, and I look forward to hearing from you to begin your healing journey.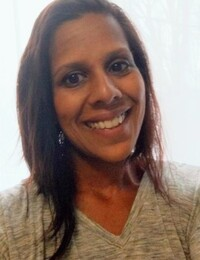 Elizabeth Butty
MACP Candidate, Intern
Elizabeth is dedicated to providing support to children, youth, and adults having a broad range of abilities, skills, and needs. With an understanding that healing begins with connection, Elizabeth is committed to providing holistic support and work to create an open, supportive, and trusting environment in which an integrative client-centered, solution focused approach to therapy is provided.
Drawing upon evidence based approaches that include motivational interviewing, brief narrative, cognitive therapies (CBT, DBT, CPT), and multiple therapeutic techniques, Elizabeth is committed to tailoring support to uniquely assist each individual to experience a sense of empowerment, achieve their goals, tap into their resiliency, and increase their wellness.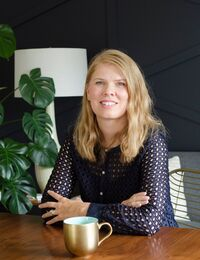 Shannon Carr
Certified Fertility Mind Body Coach, MACP Candidate, Intern
Shannon lives in Courtice with her husband and 7 year old twins. She holds undergrad degrees in Social Sciences from The University of Western Ontario and Commerce from McGill University, and enjoyed a long career in Marketing and Finance. Her lived experience and passion for mental health and supporting others led Shannon to pursue her current graduate studies as a student in the Masters in Counselling Psychology program.
Shannon is also a Certified Fertility Mind Body Coach, and uses her training and personal experience to support women and couples dealing with infertility and family building struggles.
Shannon considers her counselling style as collaborative, and always strives to walk alongside her clients on their growth and healing journeys. She uses a strengths-based approach, to support and empower clients as they move through their mental and emotional health struggles and work towards their counselling goals. As a Master in Counselling intern therapist, she has been trained in various therapeutic approaches, and tailors the treatment approach that best suits the client needs.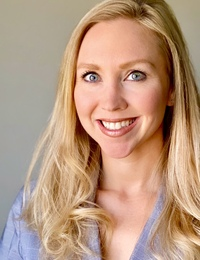 Courtney Hewett
MACP Candidate, Intern
Your mental health is the driving force behind the decisions you make every day and how you interpret your personal experiences, as well as the world around you. Whether it is stress, self-esteem issues, anxiety, depression, PTSD, or the uncertainty of exactly what you're experiencing, you should commend yourself for taking the first step in recognizing that your mental health matters. My passion and enthusiasm as a mental health professional is focused on helping you be your own best version of yourself. The therapeutic relationship and your well-being are my priority, and I strive to create a safe, non-judgmental, and trusting space for us to have open and honest conversations where you can feel comfortable exercising your authenticity and autonomy. I view my role as an opportunity to walk alongside you and support you as we navigate through the challenges you have faced or may be currently facing. Providing therapy through a client-centered and humanistic approach, I believe therapy is a personal venture and offer services tailored to your personal needs with your active involvement.
Courtney is currently completing her M. A. in Counselling Psychology through Yorkville University and holds a B.A. Honours degree in Criminology and Justice Studies from Ontario Tech University, as well as a Human Resources Graduate Certificate from Durham College. Courtney has always had a passion for helping others and through her 10+ years of professional experience working in the broader public sector, she decided it was time to turn that passion into a reality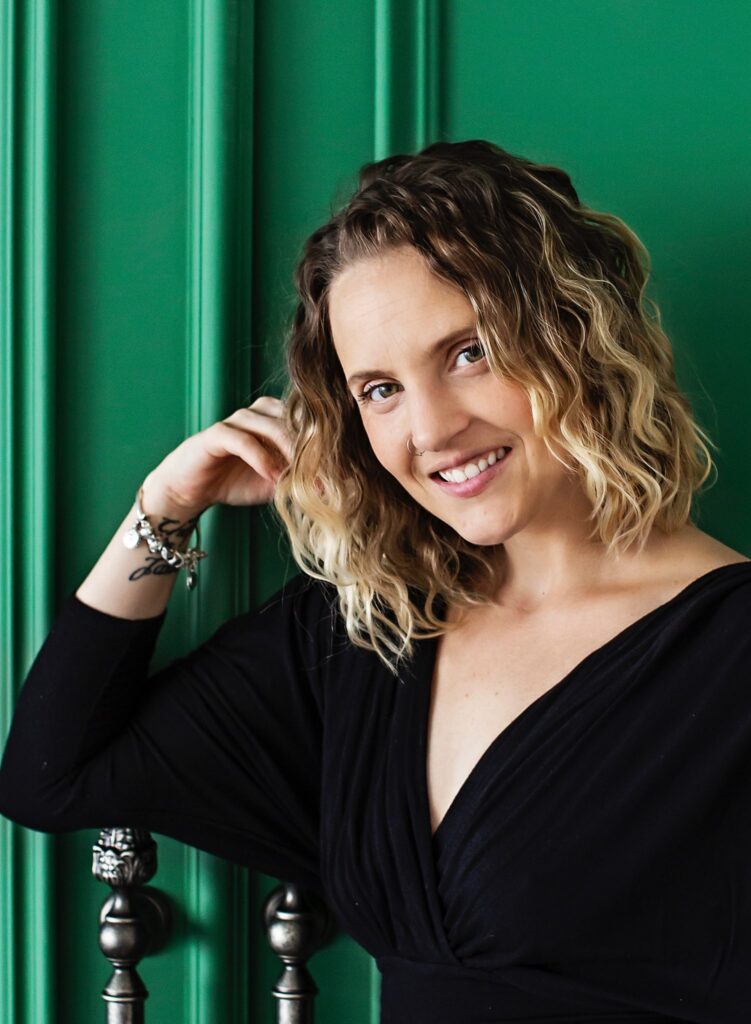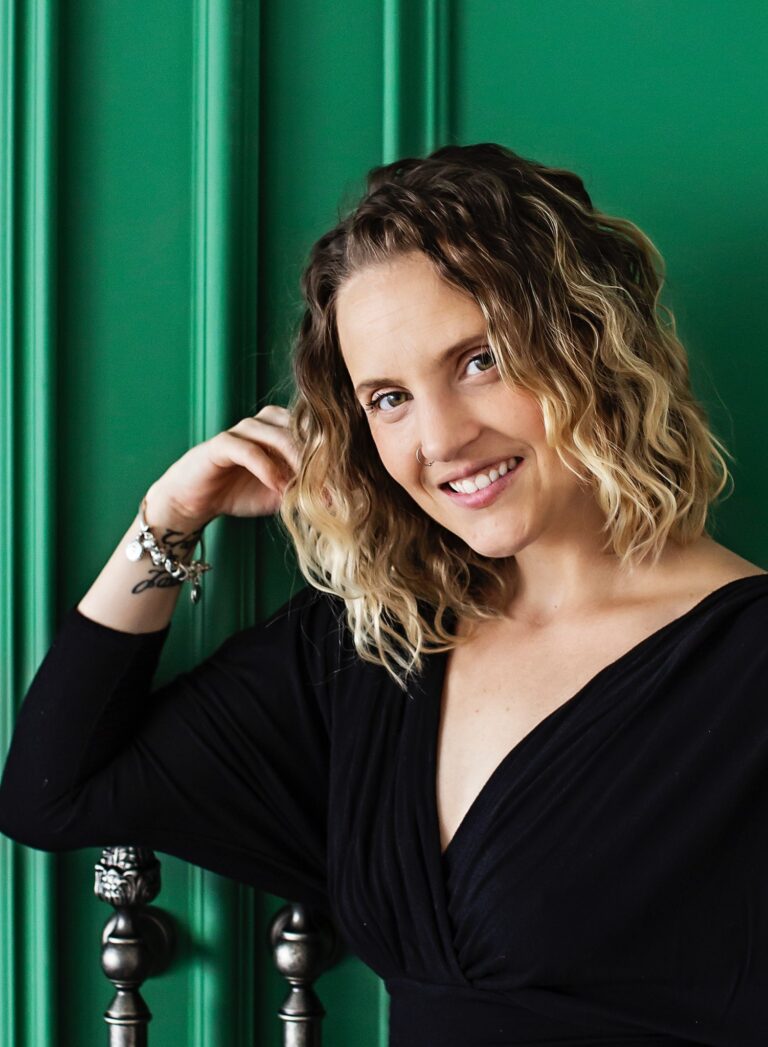 Leigh Vanderland
Client Care Specialist
Leigh is a vital member of the Mind Matters Team. She is responsible for all administraive aspects of client care, and connects with community partners and other health care professionals to ensure we can provide all clients with appropriate referrals for services they may need that are outside the scope of Psychotherapy. 
Leigh grew up as a competitive dancer, specializing in a variety of styles; ballet, hip hop, lyrical, jazz, tap and acro. She was also a competitor on So You Think You Can Dance Canada. Her dance career has offered her the lens of creativity and the art of dedication, all of which she brings to her position here at Mind Matters. 
Leigh is also a mama of 3 beautiful children. With that she values a lot of the same things we find our clients value; family, responsibility, stability, support, and compassion.